May 13th, 2010 by admin
Hi!
Parrotshealth.com is planned to be the best site for information about parrots health and diseases.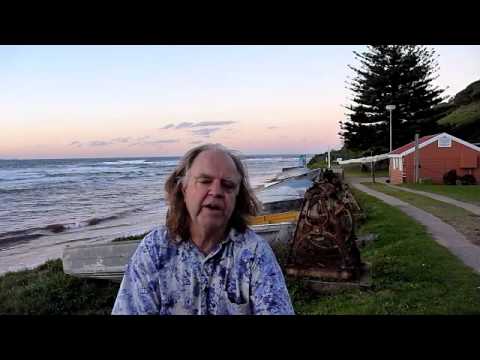 As an introduction, I, Dr Ross Perry graduated as a vet BVSc(Hons) from University of Sydney in 1972 and was registered as the first Bird Specialist in Australia and specifically in Sydney on the Northern Beaches by examination in Caged and Aviary Bird Health in 1993 with FACVSc(Avian Health). I have written many articles and book chapters, as well as "Vade Mecum 2 Diseases of Birds" and "Caring for Birds with Love and Gratitude". I served as Dial-A-Vet for 3.5 years on Sydney radio 2GB, and was featured many times on Animal Hospital, a television production by Channel 10.  My first pets were budgies and I bred various Parrots and other birds for a time, so it was natural that I soon became interested in parrots health even as a child. Parrots Health issues are some of the most common that I treat and give advice about. My clinic is in Cromer, Sydney, Australia. This is on Sydney's Northern Beaches near suburbs such as Brookvale, Dee Why, Collaroy, Beacon Hill, Frenchs Forest, Allambie Heights, Belrose, Davidson, Terrey Hills, Warriewood, Manly and Mona Vale. Cromer is also within easy traveling distance by car from Sydney's North Shore suburbs such as Crows Nest, Chatswood, Roseville, Lindfield, Gordon, St Ives and Pymble. I can be contacted via http://www.DrRossPerry.com.au or directly when you register your name and e-mail address via this ParrotsHealth.com website.
I am gradually preparing a major textbook on Parrots Health and Diseases for vets and others around the world wanting to learn about caring for and treating parrots. This book wil includes lots of important advice about choosing and buying pet parrots, parrot diets, parrot cages, quarantine, parrot toys, parrot health hazards, poisonous plants and perches, moulting, wing clipping, taming parrots, calming parrots, handling parrots, holding parrots, restraining parrots, parrot behaviour, determining the sex of parrots, teaching parrots to talk, introductions and match making, breeding parrots, hand-raising parrots, sick parrots, diarrhoea, respiratory diseases, infectious diseases, PBFD Psittacine Beak Feather Disease, Parrot Polyomavirus, Psittacosis and Avian Chlamydophilosis (Chlamydia), bacterial infections in parrots such as coliform infections, Parrot fungal infections including Megabacteria Associated Disease, yeast infections and thrush, protozoal infections such as Canker and Trichomoniasis, Coccidiosis, Worms including Roundworms, Capillaria & Tapeworms, Mites including Scaly Face, and Lice. "Parrot Health" also details other diseases such as Cancer, Heavy Metal Poisoning, leg paralysis, sore eyes, feather plucking and feather loss as well as injuries such as broken wings and broken legs. It will show you how to treat parrots, and how to crop feed them, how to give medicines by mouth and injection, dose rates for medicines, drugs, and dietary supplements and other ways to support health and well-being and much more. Aspects of the above will be included in this website and there will be links to help you access much more detailed information.
I am very interested in an integrated or holistic approach to health and wellness as it applies to parrots health, other birds and animals, and their custodians.
This website is under development so please be patient and keep revisiting it. Please register your name and email address as soon as possible and log in so you will soon be able to gain access to much more information and help about caring for parrots than you can access just by browsing this website. So register soon and help share what you learn with other parrot owners and bird keepers so that together we improve the quality of life of caged parrots around the world.
Please also explore a major website of mine http://www.drrossperry.com.au by clicking on this link. Remember, this is how you can contact me and access Harrisons Bird Foods and many other products to support your parrots health and well-being.
And, THANK YOU!
Dr Ross Perry.